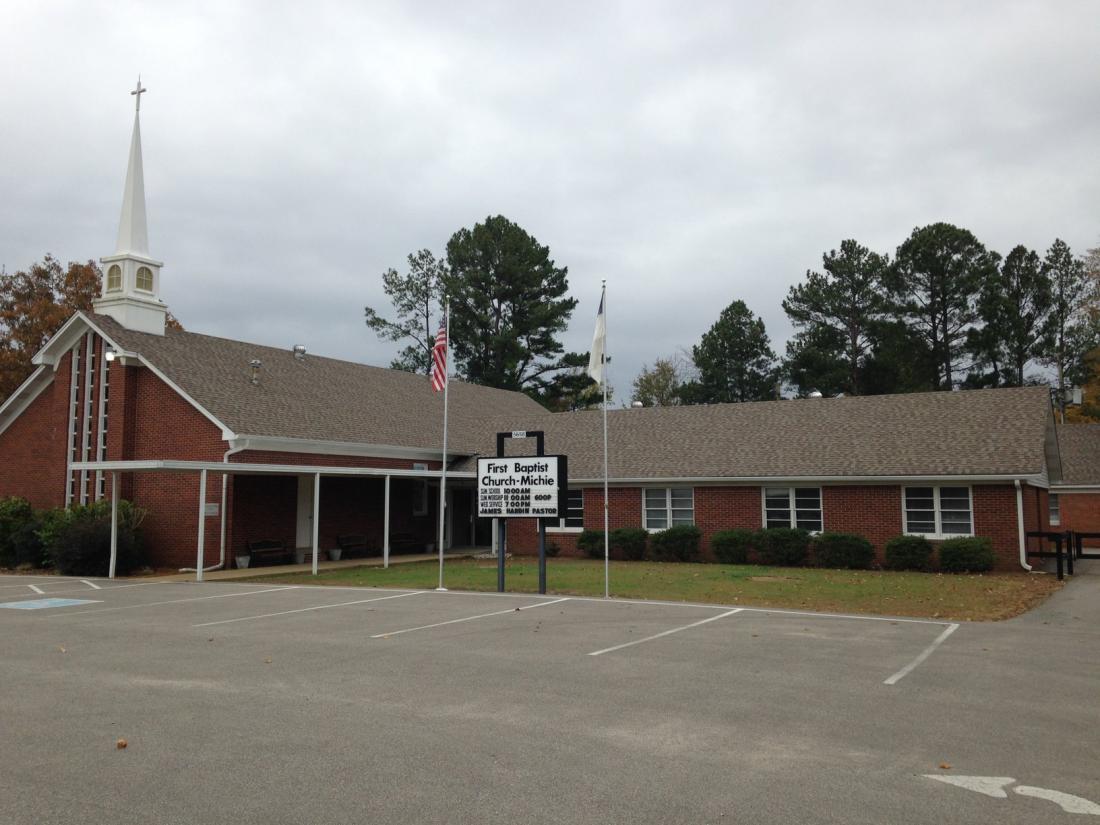 Michie First Baptist Church
FBC is the "PLACE" where REAL people can find REAL truth in knowing Jesus Christ as their personal Savior. This "PLACE" is where we:
PRAISE the "True Living God" in a meaningful worship experience.
LOVE that will overlook the faults of others and "Endure all things"
ACCEPTANCE of all that seek to follow Christ, "Unconditionally"
COMPASSION to be expressed as we see "The Multitudes" without Christ as their Savior.
ENCOURAGEMENT to a DISCOURAGED people.
In teaching people how to accept Jesus Christ as their personal Savior.
LET THIS BE THE "PLACE"
CHURCH FROM A FRESH PERSPECTIVE
We seek to provide "seeker sensitive" worship services. Among other things, we try to look at worship services from the eyes of people that are new to the experience. We carefully develop services that communicate truth in terms and forms that are relevant and easy to receive.
We preach Jesus Christ crucified and risen for the redemption of our sins. He LIVES today and has paid the price! PAID IN FULL! Please receive HIM today!
WHAT TO EXPECT
Caring people who are ready to come along side you and walk with you as we all seek a total devotion to HIM.
CORE VALUES
People matter to God and therefore matter to this church. Luke 5:30-32
We value living our lives and operating this church according to principles found in the scriptures. Joshua 1:8; Psalm 1; Psalm 119
We value Christ-Centered growth both individually and corporately which includes mission action and starting new churches. Eph. 4:25-26
We value servant leadership and Christian service performed according to spiritual giftedness. Rom. 12
We value expressing the Christian faith in cultural relevant terms and forms while remaining doctrinally pure. I Corinthians 9:19-23
Excellence honors God and inspires people. Col. 3:17; Mal. 1:6-14
Life change and Christian growth happens best in small groups.
Acts 2:44-47
Powered by MyFlock © 2023
Banner Artwork © Copyright PRAETER DESIGN